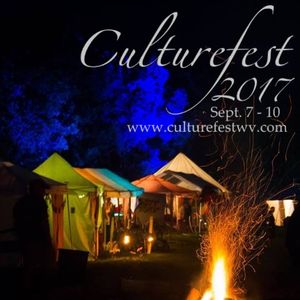 September 7-10 marks our 14th annual Culturefest World Music & Arts Festival on a magical mountaintop in Pipestem, West Virginia- the heart of the Appalachian mountains. This is the event that started it all for us as a collective, and it's the time we look forward to all year, like a holiday for our creative community! As we prepare and I talk to dozens of people about the event, I'm reflecting deeply and giving thought to why we pour our heart, soul and resources into this special event, and I'd like to share it with you.  
Our mission with Culturefest is to promote unity and respect for diversity, and create a peaceful, inspired experience- an oasis of creativity on a beautiful mountaintop- where people can connect and explore ways to work together to make the world around us a better place. My husband Robert and I started the event to confront xenophobia, and to give our community an entertaining, truly uplifting event to look forward to. Robert and I connected through open mic nights in Summers County and immediately clicked around our shared passion for music. We both recognize the power of music & the arts to bring people together, and we were driven to do that. The idea was to bring a multicultural experience right into the middle of my hometown, Princeton, since our community doesn't have a lot of opportunity for these types of experiences. We chose Princeton City Park, which is a beautiful and underutilized venue, and we started with a one day event. We presented an Argentinian band, a Middle Eastern belly dancer, lots of WV folk music, and some wonderful artisans and vendors. The next year we expanded it to 2 days, and at that point, we were ready for a full-on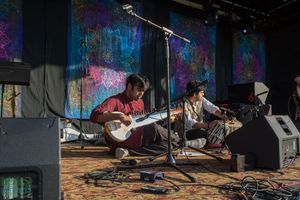 camping experience for our guests. Since the city park doesn't offer that, we sought out a new venue. That's when we became connected with the Appalachian South Folklife Center, which we would learn is a tremendously special place with a rich cultural heritage, a true hidden gem. Culturefest is now a weekend long immersion in the creative arts, a 4 day experience that takes you away from the world "out there" and into a peaceful and beautiful space free-flowing with joy and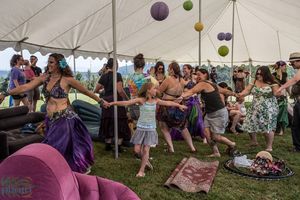 creativity.   
Folks who attend Culturefest will experience sights and sounds from musicians and artists from many different cultures including our own. We feature dozens of West Virginia performers and artists alongside those from other parts of the country and world on 3 different stages. You'll find painters creating works of art before your very eyes, a chainsaw artist carving wood and a sculptor bending wire into trees. You can expect delicious food, workshops in drumming, dance and even hula hooping. You can participate in a guided drum circle and contribute to our giant community art boards. You'll find an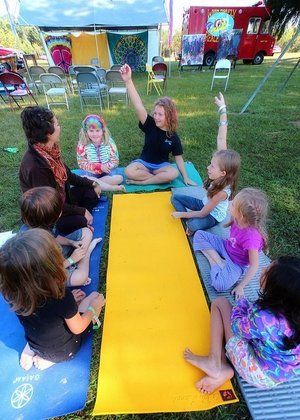 astronomer sharing his telescopes and teaching about the solar system, you'll see jugglers and stilt walkers and happy people blowing bubbles and wearing fairy wings. We love for people to discover new hobbies, new flavors, and new ideas at Culturefest. You'll also find a heavy concentration of creative people who want to make a positive impact on the world. You'll find teenage musicians who write about love and social change, you'll have the opportunity to experience deep discussion in our "Conversations at Culturefest" series exploring topics ranging from the environment, permaculture and gardening to entrepreneurship and humanitarian efforts.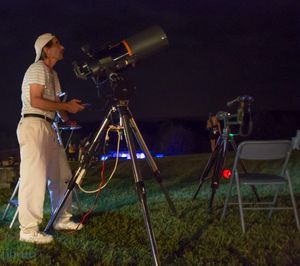 There's a kids' village with special activities including a costume parade, dancing, and frolicking in the fields amongst beautiful mountain scenery. There are swing-sets and plenty of open space; we recommend bringing lawn chairs and blankets, like a picnic in the park or a day at the beach surrounded by a true feast for the senses. I love it all. As an artist, I particularly enjoy that moment when I step onto the stage and see the amazing sunset, all the happy people and the awesome light show. It feels incredibly uplifting to share my music in that magical setting. We all call this "the magical mountaintop" for a reason.  
Spending the weekend at Culturefest is like stepping outside of the world  "out there" for 4 days. When driving down the Folklife Center's driveway, we like for guests to feel like they are leaving the world behind and entering an enchanted, peaceful and joyous space. We hope people feel inspired and remember all the beautiful things about the world around them- all the things that connect us. Music and the arts are such profound ways to experience that connection. We hope they'll feel hope for the future, as they meet kind, respectful people who are making a positive impact on the world around them. We hope they will meet new friends, discover new music, art and hobbies, and feel refreshed and reinvigorated as they face re-entry back into the "real world."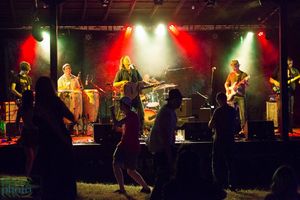 The full schedule will be published in mid-August. It's a jam-packed 4 days of back-to-back music performances, workshops and other activities. Check out our event website on a regular basis for the most up-to-date information:  www.culturefestwv.com.  We also have an events page on Facebook where we regularly post the latest updates. Just search for "14th Annual Culturefest World Music & Arts Festival." 
Come make magic with us! Come flow in the peacefulness of the majestic West Virginia mountains.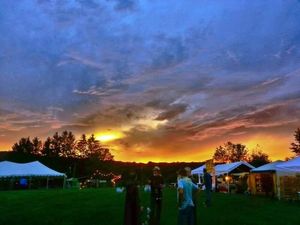 Make new friends, soak in the flavors, sights and sounds, and dance beneath the stars; you'll be so glad you did.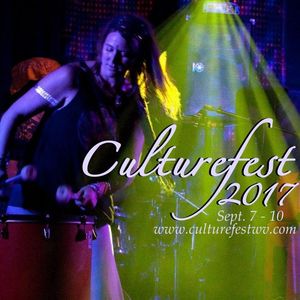 by Lori McKinney
artist & community organizer